A team of medical professionals calling itself "NPP Global Medical Team" in collaboration with NPP-USA have provided free primary healthcare for the people of Ketu South and Keta Constituencies in the Volta Region.
Hundreds of residents were diagnosed and dispensed with medication to treat their ailments for free.
The Director of Operation for NPP Global medical team Fred Okyere told the media that "We are here to take care of some health conditions the people are facing. We came here, and I think we are offering primary healthcare to the people. The Parliamentary Candidate – Dr Dzamasi and other party officials have supported us to bring this to the people".
He added "looking at the crowd, it tells that these people need this healthcare services that we are providing. You look at what other people are saying that when they come to power they are going to make primary healthcare free, NPP has already brought primary healthcare to the doorsteps of the people and the PC has pledged when he is elected into office he will do this frequently".
The Secretary of the NPP global medical team, Dr Stephen Kofi Amankwah, revealed that lots of the aged in particular were identified to have serious chronic diseases but due to financial difficulties were not seeking healthcare worsening their conditions.
"Most of them have chronic conditions like hypertension, diabetes and the rest and realized most have defaulted for so many months and years when you ask why they are not going to hospital they say because they don't have money, because the insurance has expired, they have resorted to traditional medicine so we realized that some of them have high BP as high as 200/120".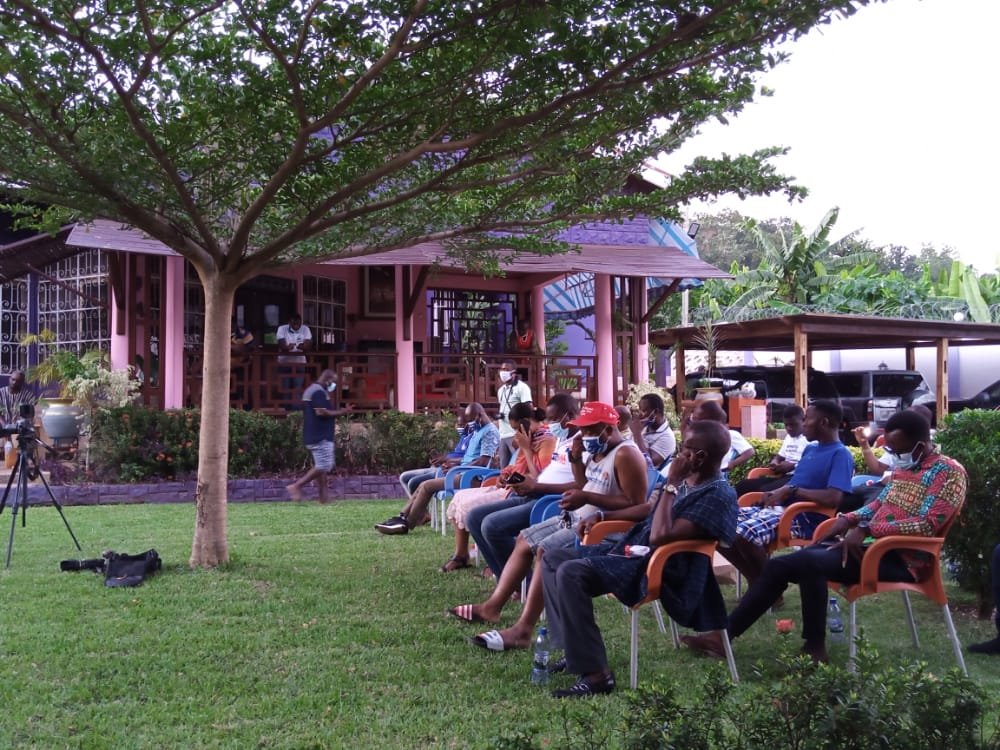 He believes the medical intervention has helped save the lives of these people.
The Assembly Member for Tsiame electoral area Mr Bernard Sukar commended the medical team of Doctors, Physicians, Nurses among others for the timely medical interventions stating that accessing healthcare in the area was due to financial difficulties hence many people resort self-medication using the traditional medicines.
He, therefore, called on the medical team not to make the exercise a one day wonder but frequent in the community.
"This gives a lot of hopes to my people because right in front of their eyes their health needs are being taken care off. I will also ensure that I lobby for more of this to keep the balance of our health status", he said.
The medical outreach exercise is an initiative of the New Patriotic Party branch in the United States of America to cater for the health needs of the vulnerable ones in some deprived areas across the country.