The Volta regional Minister, Achilbald Letsa, has endorsed and thrown his full support behind the ongoing Ghana Post GPS Digital address campaign being undertaken by the management of Ghana Post.
This was when a team from Ghana Post as part of the digital address awareness activities paid a courtesy call on the Volta regional Minister at his office.
The purpose of the visit was also to crave the indulgence of the minister on the ongoing nationwide generation of digital addresses and tagging of properties.
The Ghana Post team included Bernard Yaw Atta-Sonno (Cluster Head for South East), John Mensah Kwesi (Head ICT, VR), Mawuli Adnyira (Marketing Manager, VR) and Kobi Hemaa Osisiadan-Bekoe (Head,Corporate Communications).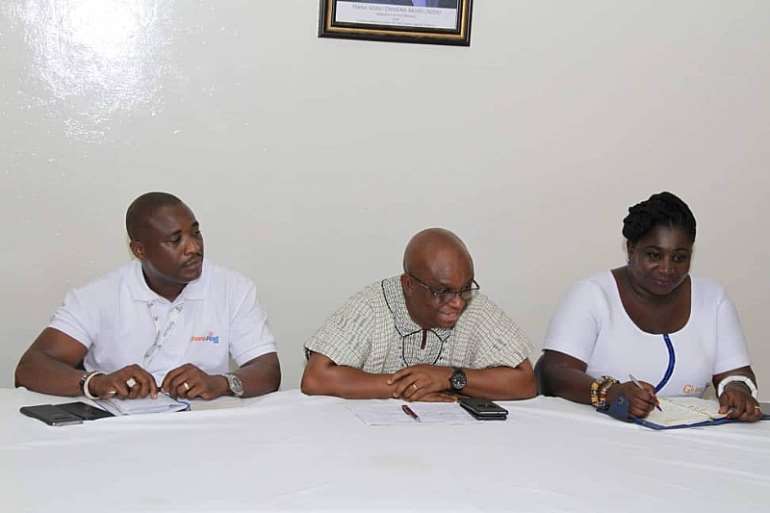 The team was impressed that the minister had his office digital address on all his official letter heads. As a matter of fact, almost all the state agencies under his watch had the Digital Address tagged at their entrance.
It would be recalled that in May this year, the chief of staff issued a statement that all state agencies should use the Digital Address as its official address and must ensure it reflects on all correspondents.
The volta regional coordinating council was praised and commended for ensuring the effectiveness of this in its jurisdiction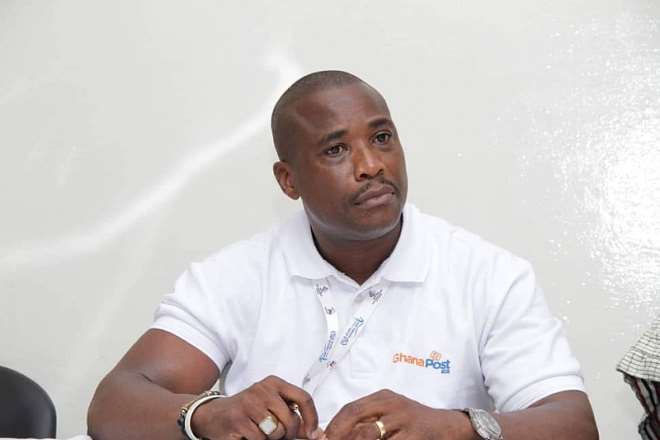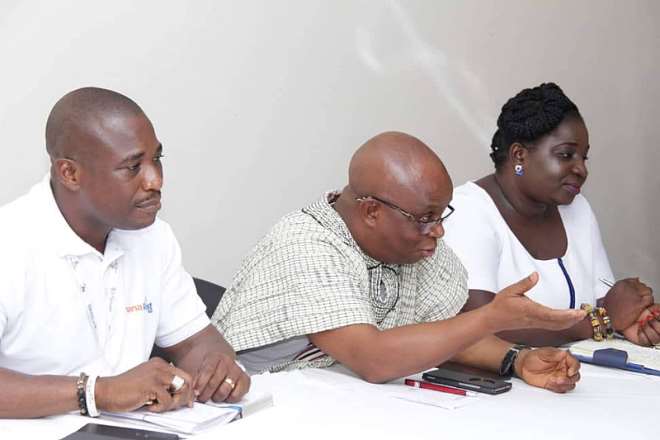 In a remark, Achilbald Letsa applauded the New Patriotic Party (NPP) government for the initiative and further encouraged Ghanaians to take full advantage of the digital address system.
On the other hand he advised Ghana Post to aggressively promote it to encourage Ghanaians to realise its benefits.
He further stated that, proper addressing system will make our emergency services effective. This is because if citizens in need give accurate directions, the service providers can quickly get there to provide the necessary assistance
He advised the people of Volta to download the app and generate their addresses to enable them enjoy the benefits associated with it.
Source: starrfmonline